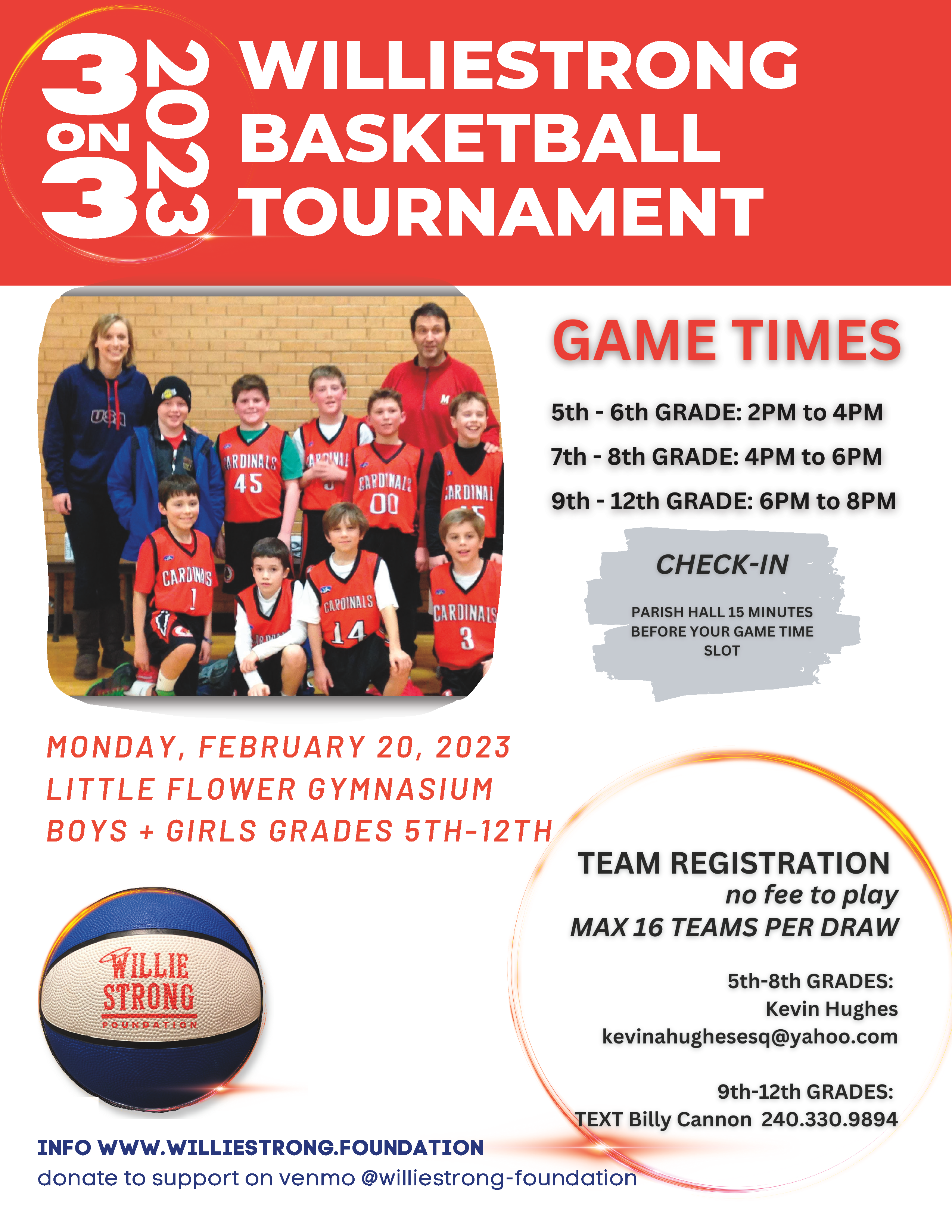 WHEN
President's Day
Monday, February 20, 2023
2 PM – 8 PM
TIMES
2 PM – 4 PM | 5th – 6th BOYS & GIRLS
4 PM – 6 PM | 7th – 8th BOYS & GIRLS
6 PM – 8 PM | 9th – 12th BOYS & GIRLS
CHECK-IN 15 MINUTES PRIOR
TO GAME TIME
WHO
BOYS & GIRLS
GRADES 5 – 12
REGISTER
(REGISTRATION IS FREE)
5TH TO 8TH GRADE
9TH TO 12TH GRADE
text Billy Cannon 240.330.9894
EVENT INFO
GAME LOCATION:  Games will be played in the Little Flower Gymnasium.
CHECK-IN:  Please arrive 15 minutes before your court start time and check-in at the Little Flower Parish Hall.
PARKING: Please park in the lot located on the Little Flower campus.  The address for the campus lot is 5601 Massachusetts Avenue, Bethesda, MD  20816.
Bottled water will be available or please bring your own.
Basketballs will be provided.
GAME ON BROTHER!!
EVENT DRAWS